Leadership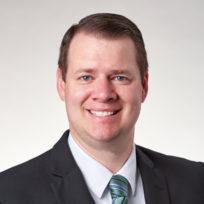 Jacob Geyer
Vice President, AF Specialty
Jacob Geyer joined Accident Fund in June 2008 as a senior actuarial analyst. Prior to his work at Accident Fund, he worked at Liberty Mutual in an actuarial role for pricing and ratemaking. Since joining Accident Fund, Jacob has worked on the implementation of the underwriting predictive models and has done extensive work with the Business Development team on utilizing data and analytics for reporting and performance management.
In 2011, Jacob was awarded the Team Award for his work on the underwriting predictive model, and he was named the 2012 Leader of the Year for Accident Fund. His leadership role has expanded to include Business Analytics, Underwriting Operations, Customer Experience and Agency Automation and Business Development.
Jacob has a bachelor's degree in mathematics from Michigan State University and has attained his Chartered Property Casualty Underwriter (CPCU) designation.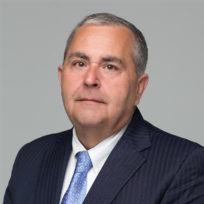 Eric Halter, CPA
Managing Director, AF Specialty
Eric joined AF Group in 2017 as the director of Alternative Markets. Shortly thereafter, he became the director of AF Specialty and was promoted to managing director in 2018.
Prior to joining AF Group, Eric served as president of a large captive management organization, overseeing global operations and leading the organization to significant profitability and growth. He is a proven executive leader with more than 25 years of experience in the insurance and financial sectors.
Eric earned a Bachelor of Science degree in Business Administration with an emphasis in Accounting from the College of Charleston and has also obtained the Certified Public Accountant (CPA) designation. He has spoken at the Captive Insurance Companies Association (CICA) conference, the World Captive Forum and other financial and captive events. Eric will be presenting and participating on a panel at the 2020 World Captive Forum.