Leadership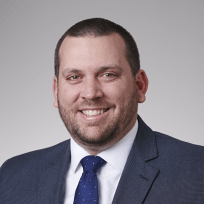 Walter Matthews
Vice President
"You are responsible for how people remember you — or don't. So, don't take it lightly." — Kobe Bryant
With AF Group since 2010, Walter, a self-proclaimed "math nerd," has spent much of his career with our organization guiding actuarial services related to reserving, pricing, underwriting strategies, forecasting and reinsurance. We believe having a math nerd oversee this work was much smarter than, say, a "Harry Potter nerd" because in the end, insurance is magical but not THAT magical.
In his current role as vice president of AF Specialty, Walter cultivates strong relationships both internally and externally, and brings his wealth of knowledge to the table as he leads an incredible team of professionals to support all the company's efforts.
Walter grew up in sunny southern California — and to our great delight moved to Michigan more than a decade ago (we believe he wasn't told about the weather). Nonetheless, he and his wife Cynthia fell in love with the Midwest and have met incredible friends here, so he's in it for the long haul.
With two amazing kids, Anthony and Ariana, and two snakes named Pretzel and Lemon, we appreciate that he and his wife didn't decide to swap those naming choices. Together, they all (except the snakes, presumably) love traveling, including to their favorite destination, Hawaii.
A die-hard Lakers fan, Walter can often be found watching games until 1 a.m. in the Eastern time zone and even spent a couple years writing for a Lakers blog — where, in a surprising turn of events, he produced material related to advanced statistics (remember the "math nerd" thing?). He's gone on record to say the only way he's leaving AF Group is if the Lakers call and want him to lead their analytical team. Quite honestly, we'd be hard pressed to argue with that offer ourselves.
A big fan of comedy, Walter loves to laugh — and make others do so too. And much like his favorite Laker's player, Kobe Bryant, Walter is universally respected by his peers — owed, no doubt, to the fact that in addition to being an exceptional teammate, he's also light-hearted and doesn't take himself too seriously.
We are grateful for his continual insights and contributions that improve our organization year after year — and can't wait to see what he'll achieve next.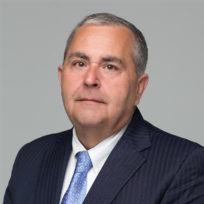 Eric Halter, CPA
Managing Director
Eric joined AF Group in 2017 as the director of Alternative Markets. Shortly thereafter, he became the director of AF Specialty and was promoted to managing director in 2018.
Prior to joining AF Group, Eric served as president of a large captive management organization, overseeing global operations and leading the organization to significant profitability and growth. He is a proven executive leader with more than 25 years of experience in the insurance and financial sectors.
Eric earned a Bachelor of Science degree in Business Administration with an emphasis in Accounting from the College of Charleston and has also obtained the Certified Public Accountant (CPA) designation. He has spoken at the Captive Insurance Companies Association (CICA) conference, the World Captive Forum and other financial and captive events. Eric will be presenting and participating on a panel at the 2020 World Captive Forum.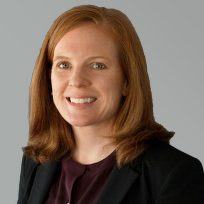 Olivia Rogers
Managing Director, Reinsurance
"Leadership is about making others better as a result of your presence and making sure that impact lasts in your absence." — Sheryl Sandberg
Olivia began her exceptional leadership as director of our Reinsurance team in 2019, and brings her uncanny abilities and insight to her current role as managing director, using expert pricing analysis to guide our reinsurance decisions. As the creator of our reinsurance strategy, Olivia is someone we know we're in good hands with — her lasting impact on our organization is immense.
We also think her fortitude and resilience are admirable, due in no small part to the things she takes on in her spare time, including refereeing the highest level of domestic men's rugby competitions and even an international women's rugby game. She actively undertakes video match reviews and coaches rugby referees on several leagues throughout the U.S.
Not one to rest on her laurels, Olivia is also an avid golfer and skier — activities she enjoys with friends, her husband and sons (who themselves began skiing at age three!). As you can see, she's all about being active and present every single day.
In fact, Olivia has been to all 50 states and more than 30 countries — so we feel lucky she chose Michigan (and us) to call home. And we are so proud to have someone of her caliber on our leadership team.